A

bout

U

s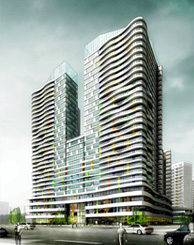 Durfee Family Dentistry team is highly educated and trained on all dental procedures and can consult with you for the best course of treatment for your dental needs. If you want beautiful smile through general or cosmetic dentistry and you live in Pico Rivera areas, don't wait. Please contact Durfee Family Dentistry practice today!
Download Forms
Please download and fill out Patient Information and Medical History forms. After you have completed the forms, please bring them on your office visit.
If you are unable to view documents in PDF format, please download this free version of Adobe Reader.
Insurance and Payment Options
For our patient's convenience, we accept Cash, Visa Debit cards, Mastercard, Visa and Care Credit.
Care Credit
We accept Care Credit insurance plans. We're pleased to offer our patients the CareCredit® card, North America's leading patient payment program. The CareCredit card is just as easy to use as a regular credit card, but it's designed specifically for your health needs. Best of all, CareCredit offers convenient payment plans and no hidden costs. You can even use your CareCredit card over and over for follow-up appointments.
Apply at our office or to learn more about CareCredit, please contact us.